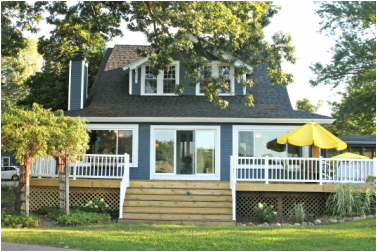 Water & Vine is a beautiful, historic estate offering comforts, conveniences, and great charm for guests to enjoy! Both homes have been completely renovated and the property is continuously being adorned! The 2,200 sq.ft. Carriage House is available for daily (3 night minimum) and weekly rental, includes 4 bedrooms and 2 baths and sleeps 10 guests in comfy beds. The larger, 3,400 sq ft Manor House may also be available for rent w/the Carriage House and includes 4 bedrooms and 3 ½ baths and sleeps 7. The property offers: 150 ft of lakefront, beach, boat dock, a boathouse and a large deck for viewing lovely Three Mile Lake, an all-sport lake. A large swimming pool with expansive deck area, cabana room with hot tub, two fire pits, gas grills, and lovely gardens in many locations are also available for guests to enjoy. Water & Vine makes for a great summer cottage get-a-way for families or for hosting special gatherings and celebrations of every kind.
Engaging, half-day workshop retreats, are available for those seeking a yummy meal and craft experience.  Come and participate in one of the engaging and fun workshops with delicious meal in May and September. Offering gracious hospitality and providing fun, relational events where people can come away and enjoy the beauty of creation are our specialty. 
For couples seeking an enchanting, memory-making wedding on the water, our lovely property and staff provide all that is needed to help facilitate the wedding of your dreams! 
Secluded enough for privacy and family time, yet conveniently located to antiquing, wine tasting, golfing, shopping, and dining out. Water & Vine is a special place to relax, refresh, and restore. We look forward to seeing and serving you soon!
History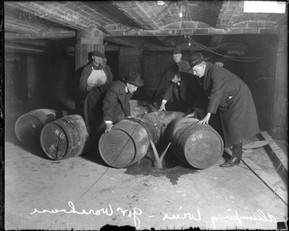 The Manor House at Water & Vine was built in 1920, with two additions added later. The Guest House - or Carriage House - was built in 1926 and originally served as a stable with lodging for caretakers. Years later, during the Prohibition Era, the Carriage House served as a dance hall for Chicagoans and residents throughout the county.
Over the years, the property has been enjoyed by several owners including one of the proprietors of the ever-popular Warner's Winery of Paw Paw. Perhaps most well known among the previous owners is said to have been one of Chicagoland's famous mobsters, Al Capone. Tunnels and secret hatch doors exist on the property presumably necessary for quick exits for Mr. Capone and his associates. Long time residents of the area offer rich stories shared with them by their families about life on the lake when "Al was here."
Article published March 3, 2008 by The Grand Rapids Press
http://blog.mlive.com/grpress/2008/03/paw_paw_home_may_have_been_al.html